---
you(th)
be alright

2015, Jamaica, Port Antonio
First trip on my own that could have been some kind of soul-searching. I travelled through Jamaica for one month and met a lot of kids that showed me around town. It suprised me how the kids trusted me instantly and took me their homes as if I already knew them for years. These warm Jamaican youngsters inspired me for this island project.
Exposed at:
Gouvernement, Ghent (2015)
Do Not Open, Gallery Brussels (2015)
Thurn & Taxis, Brussel (2016)
---
'Luistervinken' short movie

Set photos at Jonathan van Hemelrijck his short movie 'Luistervinken'.


---
Interior design






Interior design and architecture have always taken a big part of my interest. During the Corona quarantine I've met a few of my neighbors and one of them asked me if I could take some photos of the house he renovated. This was a dream come true as I always wanted to get into architecture photography. Et voilà;

More houses coming soon.
---
Tina De Rous

Photos of the Belgian actress Tina De Rous for her upcoming play where she masters all sorts of disciplines.


---
0505 Shoes
Picnic campaign
0505 Shoes
asked me for a long-time collaboration on the visual part of the brand. They offer fashionable, yet sustainable design shoes.
Together with Nele Huysmans - founder of 05-05 - we decided to make all the campaign shoots with analog cameras as this feel adds up to the sustainability.
In this shoot I asked my friends Nathalie Baert and Camille Taghon to come over for a picnic, have some wine and put on some shoes.



Check out their webshop for more photos.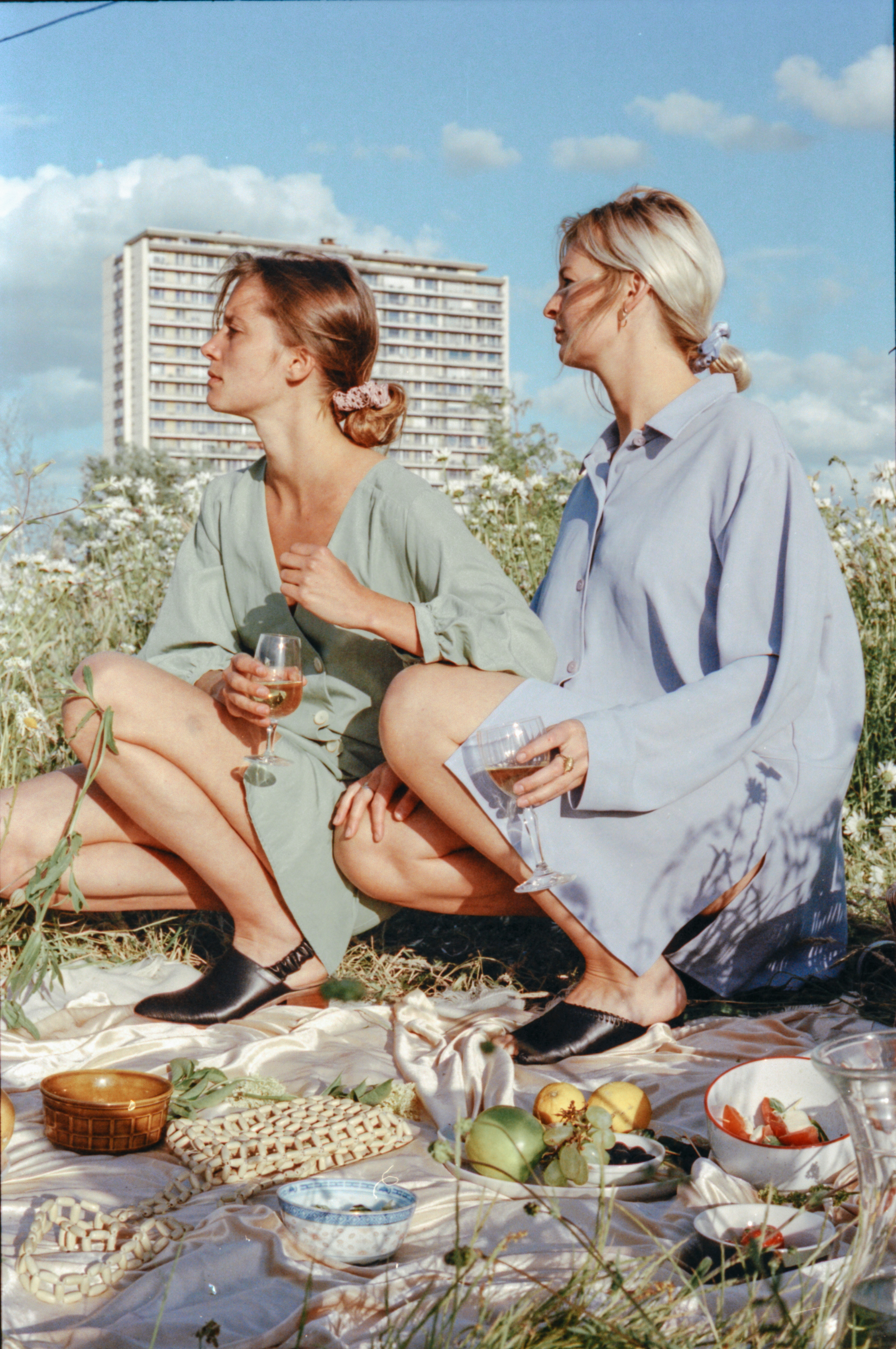 ---
Zomergasten
Camping Sunset
Zomergasten by CAMPING SUNSET
was an open-air theater in Ghent for half a summer, and then perhaps disappears for eternity. Or to become a new annual habit. Eleven recently graduated actors play a stage performance in the open air where the series of plays is longer than the creation period. In other words: the tent poles are just there or you can come a shelter. On Camping Sunset there is a rehearsal for two weeks at the Zomergasten show, which is then played every evening for three weeks, evaluated, and the day after retrying. Zomergasten is a play by Maxim Gorki about a young group of friends who spend the summer in their country houses.
(2019)